The Story of Lisa
A beautiful young Veteran injured over 10 years ago, her bedroom window is her view of the world. A Dream Flight turns her life upside down into a magical world of the possible.
---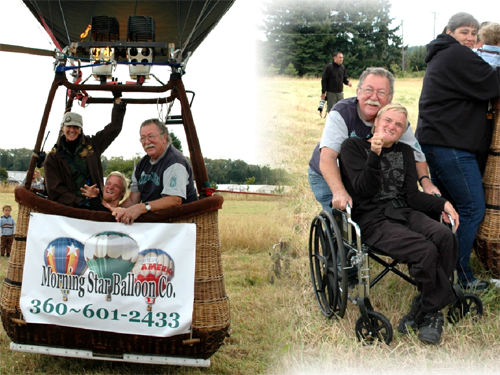 The Story of the 3 Sequimites
The tale of three different and special people who long to fly in a hot air balloon. What is easy for some is challenging for others. We came, we saw, we made it happen.
---

The Story of Elaine
What starts out as a simple "make a wish" for one grows into a bucket list completed by seven of Elaine's friends. Weather plays a part when flying a hot air balloon. To make this Dream Flight come true it took two attempts and a smile from Mother Nature.