Also see:
What we do | Why it Matters
MISSION:
The Dream Catcher Balloon is a unique hot air balloon designed to encourage everyone to get outdoors and experience an amazing adventure right in their own backyard.
VISION:
The Dream Catcher Balloon is small enough to travel, and like a "make a wish" idea, we are a "Give Wings" concept.
Home Base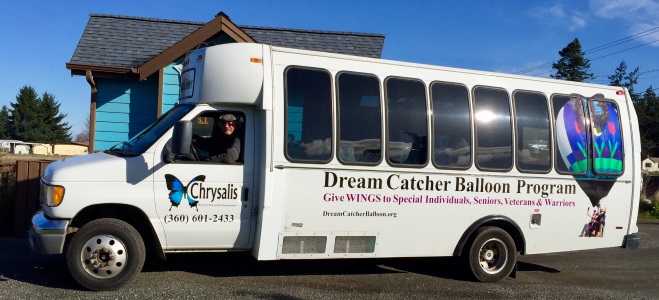 The Dream Catcher Balloon is physically housed in Sequim, WA which is located on the North Olympic Peninsula and NW Washington State USA. This small balloon travels easily with the pilot and two crew in our specially designed 35' bus affectionately called the DreamLiner to locations across the U.S.